Timothy DeVinney, Freelance Health Science and Medical Editor
Contact: tdevinney@healthsciedit.com :: Tel. & Fax +44 20 7627-1084
(GDPR: This site does not use cookies; your visit will not be recorded by me. Any personal files I receive will be stored encrypted in a VeraCrypt volume.)
---
Stages in hiring an editor: What does it involve?
Seven stages to have your journal article or book edited
Stage 1. When your work is ready, send it to me as an e-mail attachment (or via FTP, if you have an FTP site), and tell me what journal or publisher you wish to send it to.
Stage 2. I will acknowledge receipt immediately, and then within 48 hours (not including weekends), I will tell you (a) what I think needs to be done, (b) what exactly I will do and not do, (c) how much it will cost, and (d) when I will finish and have it ready to send back to you.
Stage 3. If you agree with those details and no advance payment is required, then we simply go to Stage 4. If it is a large project, I will request that you pay half of my fee in advance. Payments can be made via bank transfer, PayPal, or other arrangements (details on request).
Stage 4. I will edit the text according to the agreed tasklist and style required, and send you the first edit. This will also include any questions I have about the work. (If an advance payment has been agreed, this stage starts after I have received it.)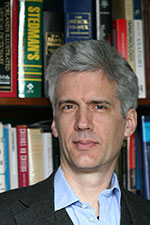 Stage 5. When you receive the first edit of the text, you will be able to check each change I have made (which will be clearly marked), cancel those you do not agree with, and approve those you want to accept.
If you have any questions, or there are questions I have asked for your help with, then you will now have an opportunity to ask your questions or provide answers to the points I have queried.
For a medium or substantive edit, if another stage is needed, you can now send the new version of your work back to me for a final edit.
Stage 6. I will complete the final edit and clean up, and send it back to you. Your article or book will now be ready to be sent to the intended journal or publisher.
Stage 7. When you are happy with my work, you can pay the balance due within 30 days, either (a) with a credit card to Paypal.com to my account or (b) via bank transfer (via online account or at a bank branch) - I will send you the details.
Send a sample to tdevinney@healthsciedit.com, and I will complete and return a free evaluation form and price quote.
Affiliations

---
URL for this page: http://www.HealthSciEdit.com/hse-stages.html
© 2003‒2018 by Timothy DeVinney. Page last updated May 10, 2019.