For health science and medical researchers and authors:
Are errors stopping publication of your work?
At HealthSciEdit, I can help find and correct unnoticed errors that might delay or even block publication of your articles or reports - errors that also confuse readers and disrupt the communication of important research results.
Errors in an article, due to inconsistency: For example, someone moved the tables around, and no one checked, and the journal got confused and rejected the paper, or they published it, and now your readers are confused: where the text says, "see demographic data in Table 1," it should have been changed to "see demographic data in Table 2." So now, either publication is delayed or your readers are confused, and a paper with your name on it makes you look like you can't count from 1 to 2.
As an editor, I can help find these errors and correct them, so you can avoid delays to publication, or confusng your readers and being embarrassed.
Errors due to wrong style: The journal you are submitting to may use a different format from the one your article is written in. This will mean more expense and delay for them should they decide to publish your article. At HealthSciEdit, I can make sure your article is in the right style for the publication you are targeting.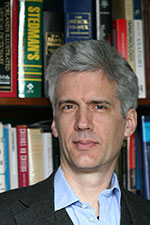 Perhaps an editor is too expensive?
If your publications are delayed, or your readers are confused by errors in your published work, then your next funding grant or professional promotion may also be delayed or even blocked. My fees start at only GBP 250.00 (approx. EUR 285.00 or USD 305.00) for a 20-page article, depending on the work required.
Send a sample to tdevinney@healthsciedit.com for a free evaluation and price quote.
Won't sending work to an editor cause delays?
Turn-around times are normally 7‒14 days, depending on my availability and the work to be done.
How do you choose an editor you can reply on?
Since 1999, I have edited for most of the major scientific and medical publishers, including McGraw-Hill in New York, Springer in Heidelberg, Wichtig in Milan, Nature Group in New York, Hogrefe in Gottingen, as well as a variety of different authors in different fields.
---
URL for this page: http://www.HeathSciEdit.com/index.html
© 2003‒2017 by Timothy DeVinney. Page last updated January 23, 2017