Timothy DeVinney, Freelance Health Science and Medical Editor
Contact: tdevinney@healthsciedit.com :: Tel. & Fax +44 20 7627-1084
(GDPR: This site does not use cookies; your visit will not be recorded by me. Any personal files I receive will be stored encrypted in a VeraCrypt volume.)
---
For health science and medical authors and researchers
Your publications are your most important avenue for having an impact and creating a legacy for your research and other endeavors; as a freelance editor at HealthSciEdit, I can help you ensure that your article or book reaches your readers as quickly and effectively as possible.
Why do you need a freelance editor?
Support for science from publishers of journals and books is declining
In 1999, when I started editing (and before globalization), publishers helped authors and researchers prepare their work for publication at no charge. As a copy editor, I would be assigned by a publisher to spend at least 6‒10 hours on an article, or 100 hours or more on a book, until it was ready to appear in print.
But over the past few decades, corporations focusing on profits have bought up the journal and book publishers. Production and editing are now done at the lowest possible cost, by large rooms of workers with minimum qualifications,1 expected to prepare an average-length article in 2 hours and a 200-page book in no more than 25 hours.2
Take control of your publications
As an author, you can do something to protect your work from low-cost processing: If your article or book is ready to appear in print when submitted, there will be fewer delays before publication, and there is a much lower chance that mistakes will be introduced or missed in the rush to prepare it at low cost. I have watched the many changes in publishing over the years and learned from them, and I can help you avoid the worst frustrations and confusion of production at the new corporate journal and book publishers.
Won't an editor mess with your work and change what you're saying?
I pride myself on not making unnecessary changes to your work. As much as possible, I want to allow your voice to come through to your readers.
So what exactly does a freelance editor do for you?
This depends on the level of edit you request and what your article or book needs, to be ready for publication (for a more detailed list, see the Services and Fees page on this site):
Basically, as a freelance editor, I will do three things:
1. Correct errors in grammar, punctuation, spelling, terminology, formatting (units of measurement, cross-references, reference citations), and missing or incorrectly cited parts (e.g., check that where it says, "See patient demographics in Table 2," those data really are in Table 2).
2. Point out and suggest changes for parts of the text or other aspects of the work that may confuse readers. Often, if you have been reading and rereading your work for some time, you will stop seeing what's missing. You know what you mean, so you assume the reader will too. I can help spot these gaps and make sure they are cleared up for the reader.
3. Prepare the article or book manuscript to match the style and formatting your target book publisher or journal will expect to see. If you have done this before submission, it is less work (and expense) for them when they publish your work. You also get to ensure that the "corrections" made will be those you want to make, and not some arbitrary changes made by an overworked, low-cost editing department.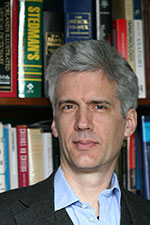 Perhaps an editor is too expensive?
If your publications are delayed, or your readers are confused by errors in your published work, then your next funding grant or professional promotion may also be delayed or even blocked. My fees for a medium edit, which is what most manuscripts need, start at only GBP 250.00 (approx. USD 330.00 or EUR 296.00) for a 20-page article, depending on the work required. Per word, that's GBP 0.05, USD 0.067, EUR 0.06 (for a more detailed list, see the Services and fees page on this site)
Send a sample to tdevinney@healthsciedit.com for a free evaluation (1-page form I will complete for you, regarding the work that needs to be done) and price quote.
Won't sending work to an editor cause delays?
Turn-around times are normally 7‒14 days, depending on my availability and the work to be done.
How can you know if an editor is reliable?
Affiliations

Testimonials: Look at what others have said about the editor's work for them
"An island of sanity." Anne-Marie Bogdan, Staff Bibliographer, Fitzroy Dearborn, Chicago, USA
"You have been one of the most experienced and skilled copyeditors we have ever had and your contribution in improving the quality of Wichtig journals has been invaluable. You have always been our point of reference in matters of style and compliance to guidelines." Francesca Tricella, Production Editor, Wichtig, Milan, Italy
Look at who the editor has worked for
Since 1999, I have edited for many of the major scientific, medical, and trade publishers, including McGraw-Hill, Pantheon Books, Alfred Knopf, and Nature Research in New York; Fitzroy Dearborn in Chicago; Springer in Heidelberg; Wichtig in Milan; and Hogrefe in Gottingen; as well as for a variety of smaller publishers and for authors in many different fields.
Ask to see a sample of what the editor will do for you
Send a sample to me at tdevinney@healthsciedit.com for a free evaluation form and price quote, and I will also send you a compilation of sample edits I have done for other clients.
References
1. Sage India, for example, warns its low-cost production team to be prepared to face authors or journal editors whose communications become "tense or volatile in nature." Further, the qualifications they specify for a copy editor are much lower than those traditionally required by journal and book publishers. See RoatToNaukri. About Copy Editor at SAGE Publications India Private Limited. Retrieved from https://www.roadtonaukri.com/job/sage-copy-editor. Accessed November 21, 2017.
2. For production levels at Sage India, see RoatToNaukri. About Copy Editor at SAGE Publications India Private Limited. Retrieved from https://www.roadtonaukri.com/job/sage-copy-editor. Accessed November 21, 2017.
---
URL for this page: http://www.HealthSciEdit.com/index.html
© 2003‒2018 by Timothy DeVinney. Page last updated May 10, 2019.